In the country of Turkey, this semi-barren and the arid region called Cappadocia is an unconventional traveler's paradise. The conical rock formations, Bronze Age homes, Ihlara Canyon and others form what is a great destination for touring and shopping. The miniature handicrafts, wineries, cafes, and cinemas offer a lot of items for the guest to take home. Our guide to shopping in Cappadocia will help you alleviate your last minute shopping stress.
Shopping in Cappadocia
What fun is there in visiting Cappadocia if you don't shop to your heart's content? Here's a list of 10 things to shop for when you're visiting the city on a Turkey vacation:
1. Ceramics in Goreme
Image Source
Goreme offers a wide selection of delectable, contemporary and classy handmade ceramic items. They come in both modern and traditional selections, so there is something to please both the trendy and the old-school tourists. You will not get such fine quality of ceramics anywhere else in Cappadocia and coupled with curious and unusually designed stone pieces, head here for all your ceramic needs.
Must Read: 6 Best Things To Do In Pamukkale To Slay In This Turkey Town Like Never Before!
2. Carpets in Goreme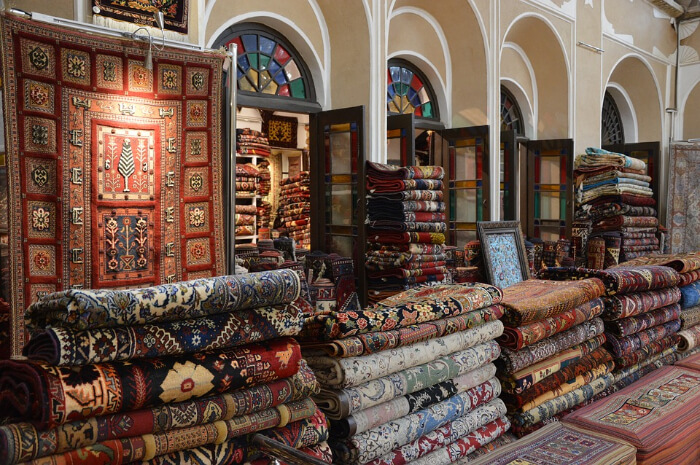 Image Source
The owner Ruth is famous here for her fine collection of rugs, critically acclaimed by the carpet enthusiasts present in the area too. The tribal collections in the form of artwork, historical accuracy, and simple handiwork take the cake for having the best carpets available in the area. Head here to step up your home's rug game.
3. Wine in Uchisar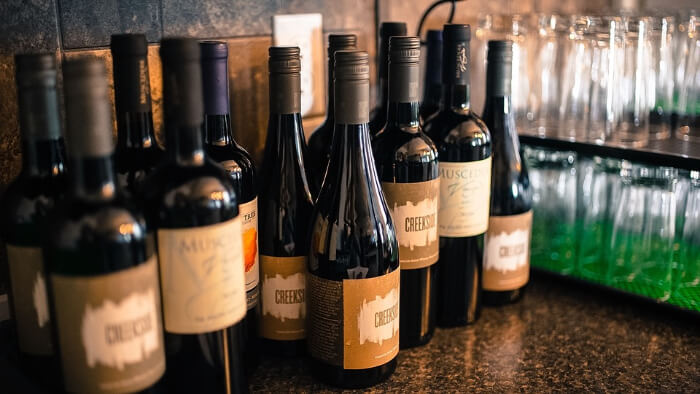 Image Source
If you're in the mood for fine wine tasting, Cappadocia's Kocabağ Wine Shop is the place to go. The small but handy selection of vines displayed outside give you an insight on the different grape varieties used for all the connoisseurs who are interested in digging deep. On the main road of Uchisar's town square, free wine tastings and stocks of varied kinds of wines attract tourists from all part of the country here.
Suggested Read: Tie The Knot Amidst The Blissful Ambience Of These 7 Wedding Venues In Turkey!
4. Retail in Kayseri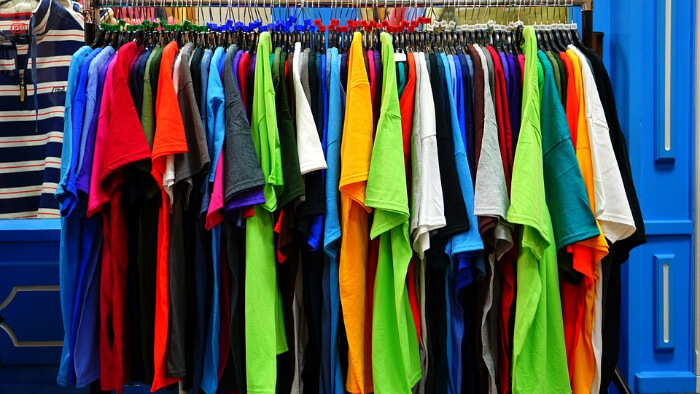 Image Source
Kayseri in Cappadocia has long been an important commercial hub for the region. This market, in particular, is set right in the intersection of what once was trade routes. The Kapalı Çarşı is one of the oldest and biggest bazaars constructed by the Ottomans long back that still flourishes today. Head here to find all your needs about daily household items, retail items and more.
5. Art & Crafts in Gerome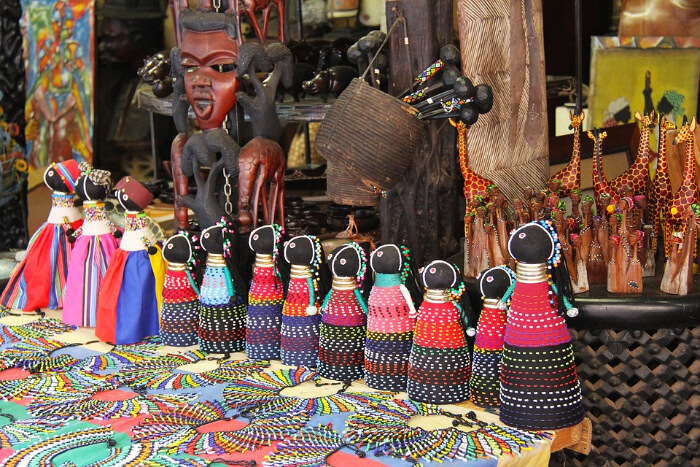 Image Source
One of the many famous Cappadocian artists is Naile Bozkurt who sells her paper marbling known as ebru, among various other traditional and contemporary forms of art and crafts. Abstract forms of ebru work on ceramic tiles and carvings of silk can also be obtained in what is known as the Naile Art Gallery. You'll be amazed by the sheer number of techniques used by artists here.
Suggested Read: 9 Best Things To Do In Ankara To Witness A Unique Side Of Turkey
6. Fabric textiles in Kayseri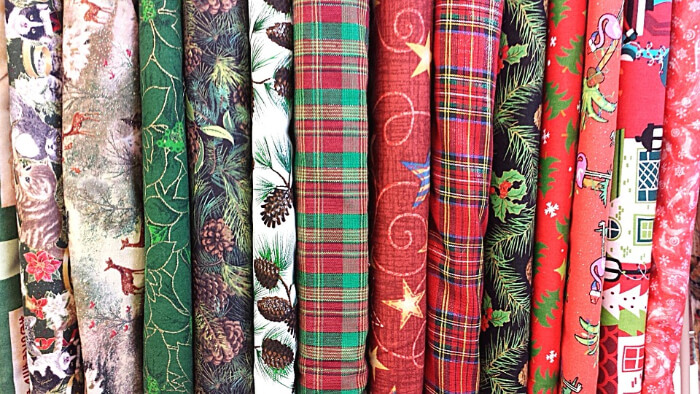 Image Source
The Kapalı Çarşı has the Bedesten Warehouse just adjacent to it. Constructed at the end of the 15th century at around 1497, it was initially housed for the manufacturing, development, and weaving of textiles in the area, and you can still spot some of the carpet salesmen still holding out stalls amidst the vast area. Head here to buy some fascinating goods for you to take back home, and be amazed at the splendid architecture of the building in itself.
7. Retail in Kayseri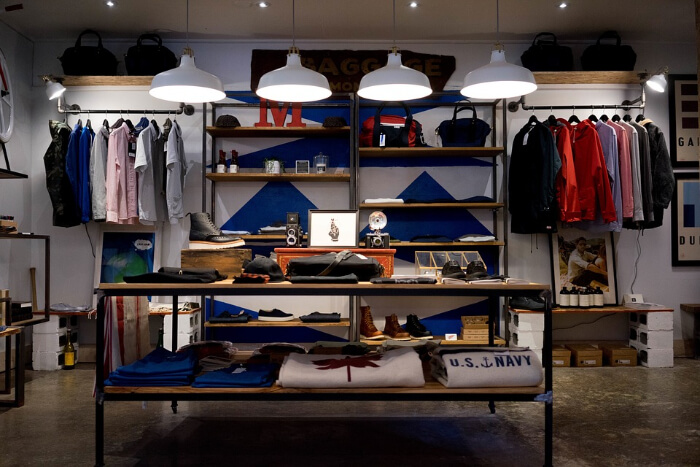 Image Source
The Kayseri Forum is the contemporary hub of Turkey . Housed in its walls are three floors of grandeur – clothing items from both international and local brands, different cafes offering continental and multi-cuisine food, a fancy cinema multiplex with all the latest Hollywood offerings on a reel, and more. Head over here for a relaxing time, with multimedia entertainment and a huge supermarket to shop from.
Suggested Read: Snowboarding In Turkey: For An Ultimate Snowy Adventure Amidst The Serene Alpines
8. Fresh groceries in Urgup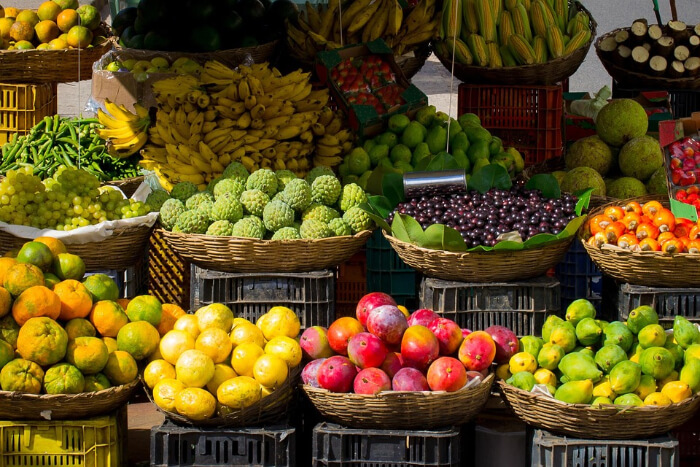 Image Source
Ürgüp houses a weekly market which comes to activity every Saturday. The locations vary, but usually, the Migros supermarket car parking is where the market sits for guests to shop from. Guests can get all the freshest local produce from here, so stock up on those fresh groceries before they run out! You'll find a great food court to dine here.
9. Homewares in Gerome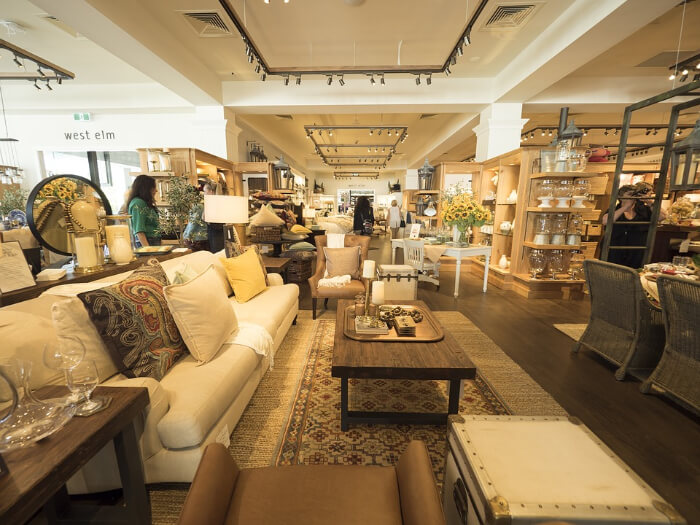 Image Source
Sultan's Charm is a famous market in Gerome housing beautiful homewares, organized in beautiful stacks of hand-loom, organic Turkish cotton, and gorgeous soaps from Harbiye. The icing on the cake is the affordable prices that these goods sell at, so you won't have to take that hard of a pinch on your pocket to take home all the items of your desire.
Suggested Read: 4 Best Ways To Experience Safari In Istanbul On A Thrilling Turkey Vacation
10. Jewelry in Uçhisar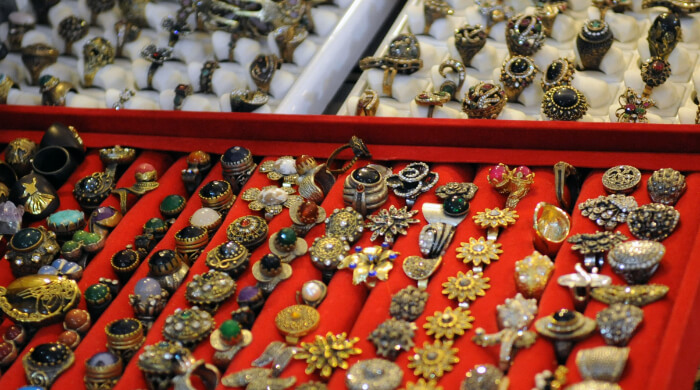 Image Source
If you're in need for jewelry to surprise the Mrs. back in town, or are just shopping to satiate your own desire, the jewelry hub in the outskirts area of the district of Uçhisar, known as Gerome Onyx is the place to go. This large market houses all the most precious stones, and they can be found on affordable offers for the guests to shop from.