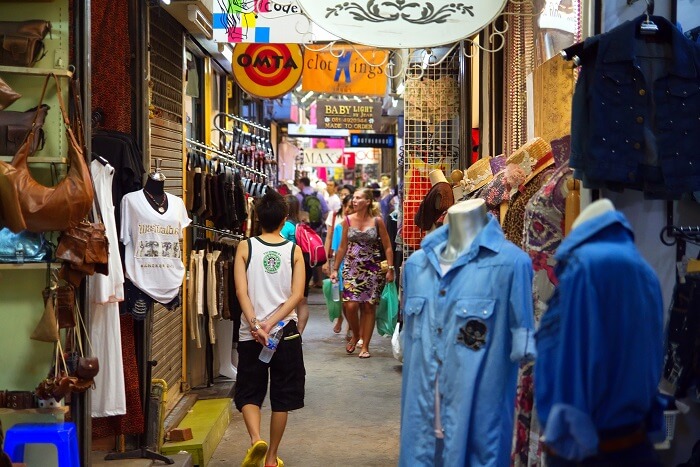 Chatuchak Weekend Market is a dream come true for any shopper. The biggest market in Asia and one of the most diverse and fulfilling in the world, Chatuchak Market has everything. Situated in Bangkok, Thailand, this market has become the biggest tourist and local hub for the country. The tourists from all around the globe come here to buy things at cheap and fair rates.
About Chatuchak Weekend Market
Image Source
Named after a very large park situated of the same name which is situated there only, Chatuchak Market has been a well-known market around the globe for more than a decade. Also called the JJ market by the locals, this market has over 15,000 stalls which are visited by over 200,000 customers on the weekends, out of which 35% are foreigners. The giant market is divided into 27 sectors.
Must Read: Pratunam Shopping: A Guide To The Best Shopping Hubs In Bangkok!
Best Time To Visit Chatuchak Weekend Market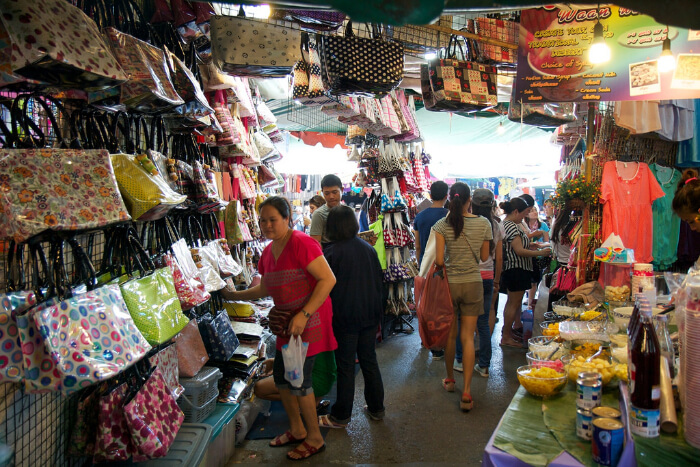 Image Source
The merchants selling local items usually get a fresh stock on Friday here, so the early weekend would be an ideal time to go to the market for getting the freshest stock. Although, for bulk shoppers, Sunday would be great as the stock remaining is sold off at cheap rates. The market during the weekends opens at 6 AM and closes around 6 PM.
Suggested Read: 10 Floating Markets In Bangkok That Exhibit Country's Preserved Culture
How To Reach Chatuchak Weekend Market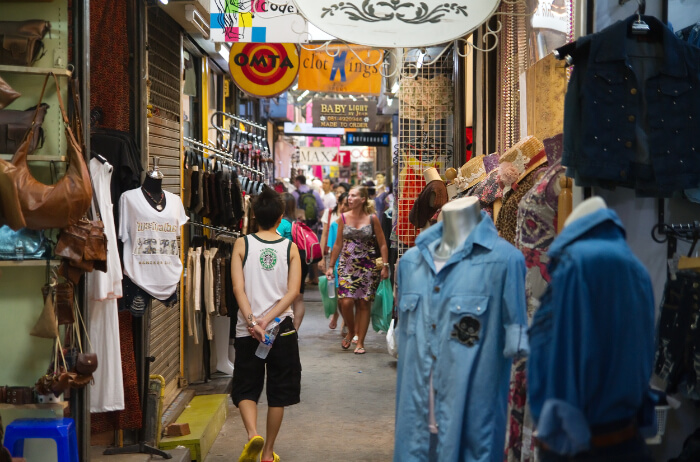 Image Source
If you are anywhere in Bangkok, getting to Chatuchak Market is very easy. Taking a taxi is the slowest and most expensive option of all so you should avoid that at all costs. The subway and the Skytrain are the best options to get there. The Skytrain will drop you off at the Mo Chit Station, from where you have to exit through gat 1 and follow the crowd to the market. It is just a couple minutes away.
Suggested Read: Madame Tussauds Bangkok: The Most Interactive Wax Museum
Place To Stay At Near Chatuchak Weekend Market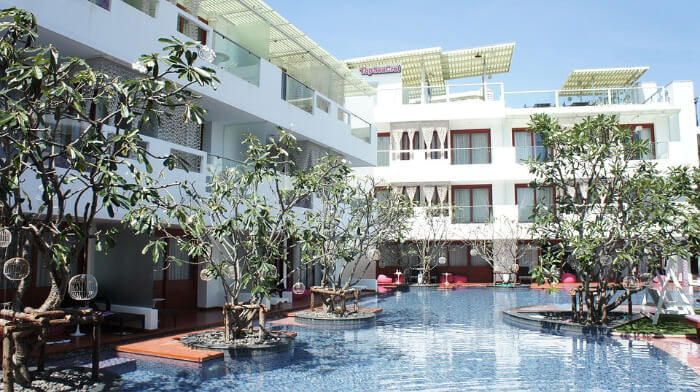 Image Source
The best options are Simple to Sleep Hostel, Yoo Yen Pen Sook Hostel, Adventure Hostel and Bed to Bangkok. All these hostels cost less than INR 1000/- per day and offer free breakfast. If you don't mind spending a little bit of extra money, the best nearby hotels are G9 Bangkok, Sena Place Hotel, Suda Palace Hotel, and Elizabeth Hotel, all of which cost over INR 2500/- per day.
Suggested Read: Sukhumvit Shopping: 6 Spots To Go On A Shopping Spree In Bangkok!
Things To Do At Chatuchak Weekend Market
Being one of the biggest markets in the world, it is easy for even the most ardent shoppers to feel defeated by the sheer size of this place. So, we have made a list of things to do:
1. Channel 7 Boxing Stadium: Book a seat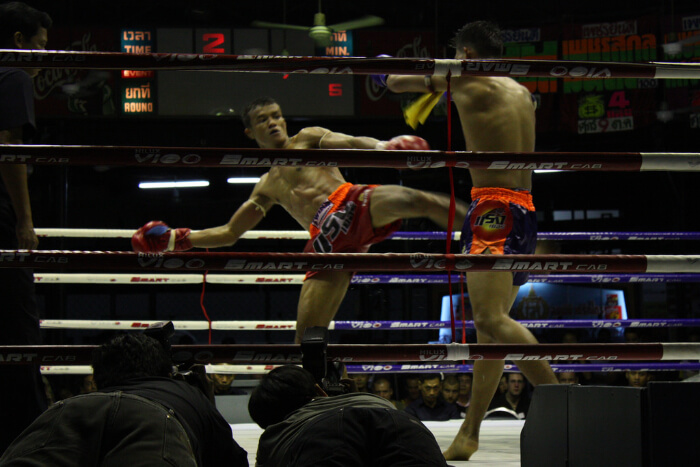 Image Source
Enjoy some action at the channel 7 boxing stadium in Thailand. Feel the adrenaline rush as the opponents charge towards each other and the crowd cheers like crazy! You get to experience the real Muay Thai fights very closely, which can be quite scary too. We suggest you book tickets in advance because they get sold out pretty quickly.
Suggested Read: The Grand Palace: The Royal Haven Of Bangkok
2. Children's Discovery Museum: Take a tour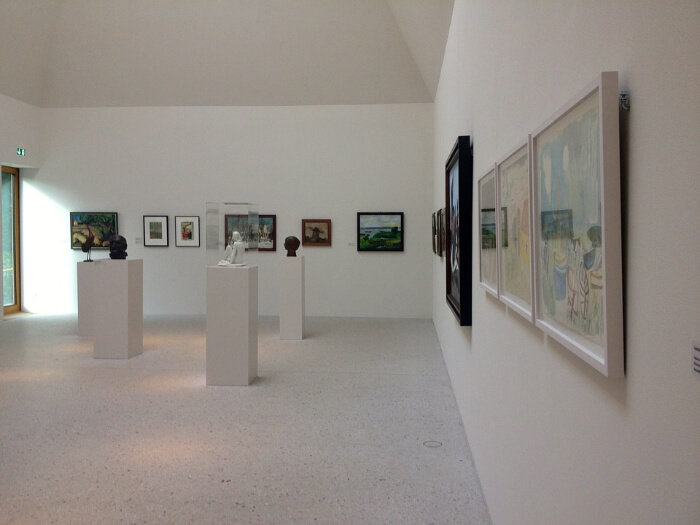 Image Source
If you have kids tagging along with you, this will surely be a delight to them. Different sections are available here for kids in different age groups. Also, both indoor, as well as outdoor games facilities, are provided. Besides, there are only a few things as good as a free water park for the children. It definitely provides a place of calm among the urban jungle that Chatuchak is.